Welcome
Brazilian Born Marinna Lisita artist, graduate from Federal University of Goiás; living in the United States, gathers in her professional career with numerous exhibitions, titles, contributions and recognitions for her work, among which the recent award nominations the Brazilian International Press award | and the prestigious Portuguese – Brazilian Awards. Held at the Headquarters of the United Nations – N.Y.C. The Award "As Notáveis".

Marina Lisita began her career under direct influence of renowned contemporary artists as Siron franco, DJ Oliveira, Cleber Gouveia and Burle Marx , as well as other big names attached to art and culture: the German Anthropologist and photographer Jesco Von Putkamer, Irmãos Vilas Boas ' and Adrian Cowell, British filmmaker.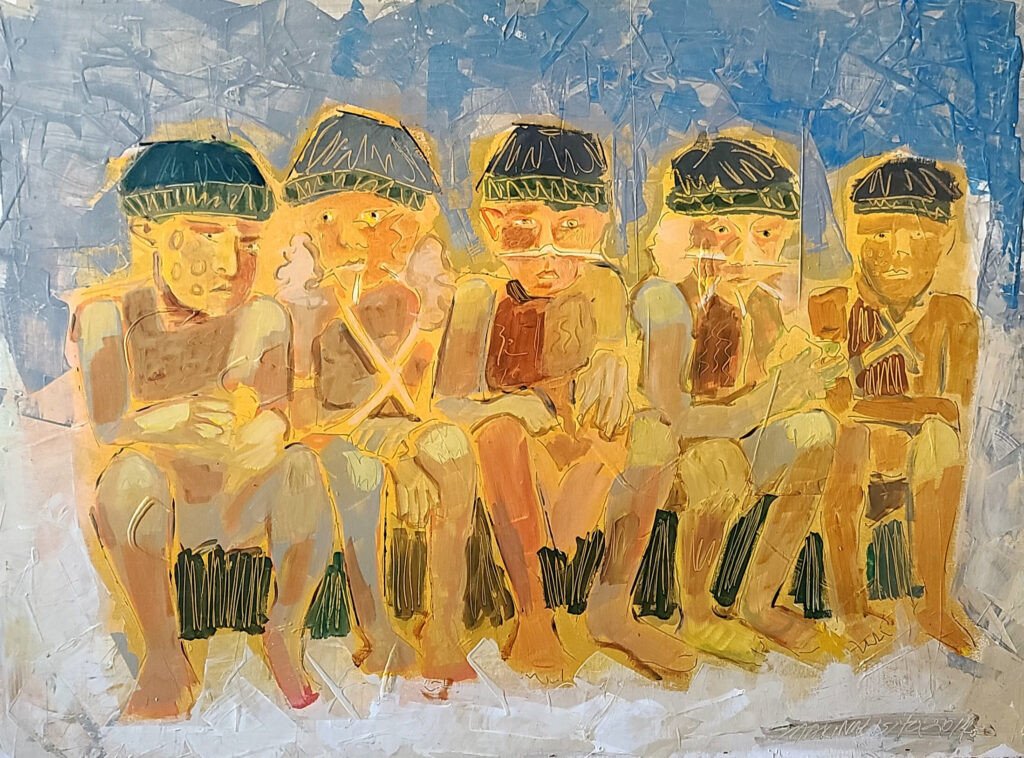 In the begging, Jesco, asked her to paint rare plants in the Amazon jungle for medical-scientific studies. And then Adrian Cowell commissioned her to work on the natural habitat of lushious Brazilian rainforest, showing natives expressing their way of life for the world to see and enjoy on canvas. With the sensitive and artistic look, Marinna fetched details, capable of capturing the essence of Brazilian native indigenous in the Amazonian green universe, for the world to see, protecting, and to supporting their culture and preserving their way of life. In her visits, Marinna witnessed deforestation and occupation in their villages, threatening thousands of years of culture and tradition. Her works can be seen in Art Galleries and Museums from several countries such as England, U.S.A, and Brazil. Marinna seeks inspiration in life's greatest gift. And she honors it experiencing in colors and images for through brushstrokes and where beauty is, softness and strength expressionist merge with the ability to change reality. To Marinna Lisita, God is the greatest and truest artist of the universe. And expressing this is her mission, through art, leading to a growing audience the message of love, solidarity, especially the dream of achieving a true and generous world. This is her true passion.
"We are very grateful for your visit. Having you browse my gallery made all the difference."

Marinna Lisita