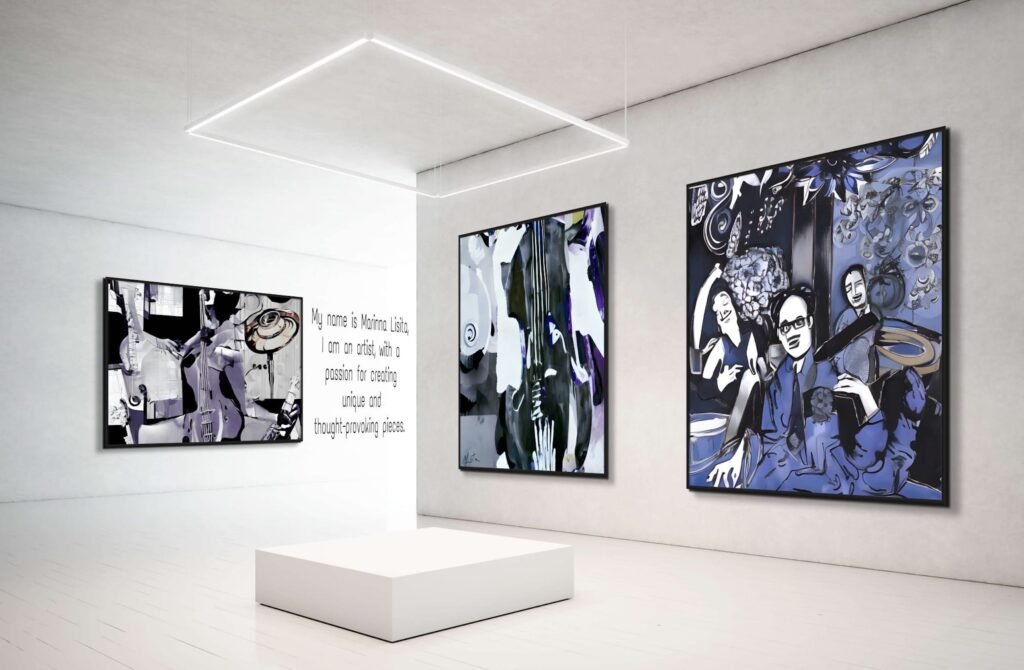 My name is Marinna Lisita, and I am an artist with a passion for creating unique and thought-provoking pieces. I believe that art is a powerful tool for self-expression and can have a profound impact on our society.

Brazilian Born Marinna Lisita artist, graduate from Federal University of Goiás; living in the United States, gathers in her professional career with numerous exhibitions, titles, contributions and recognitions for her work, among which the recent award nominations the Brazilian International Press award | and the prestigious Portuguese – Brazilian Awards. Held at the Headquarters of the United Nations – N.Y.C. The Award "As Notáveis".

My artwork explores a range of themes and ideas, from nature and the environment to the humans relationship. Through vibrant colors and abstract shapes, I strive to convey emotion and spark the viewer's imagination.

As an artist, I have studied and practiced painter for many years, and I am constantly pushing myself to experiment with new styles, mediums and exploring new techniques. My work has been exhibited in galleries and art shows around the world, and I am always excited to share my latest creations with others.

As a female artist, I am committed to breaking down barriers and elevating the voices of underrepresented artists. I believe in using my art to inspire and empower others, and I am constantly exploring new ways to incorporate my passion for the arts into my work.
Thank you for visiting my portfolio, and I hope you enjoy exploring my artwork. Please feel free to contact me if you have any questions or would like to inquire about purchasing any of my pieces.